Central plate data 1x RJ, bronze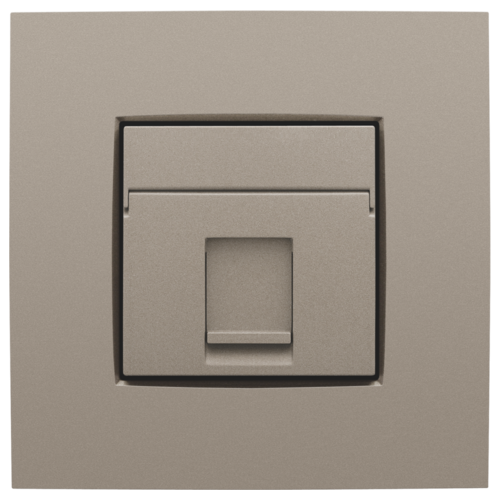 Description
Central plate for 1 RJ connection UTP Cat 5E in a flat model. Finishing colour: bronze.
Specification description
Central plate data 1x RJ, bronze. At the top, the central plate is equipped with a hinged, non-transparent window with label. Dimensions label: 9.5 x 42.4 mm. To dismount simply pull the central plate off the mechanism.
Material central plate: The central plate is enamelled and made of rigid PC and ASA.
Colour: enamelled bronze
Protection degree: The combination of a mechanism, a central plate and a faceplate has a protection degree of IP41
Impact resistance: The combination of a mechanism, a central plate and a faceplate has an impact-resistance of IK06
The plastic parts of the central plate are self-extinguishing (comply with a filament test of 650°C) and are halogen-free.
Dimensions of finishing: 45 x 45 mm (HxW)
Marking: CE
The article above is part of this product: