Blind plate, anthracite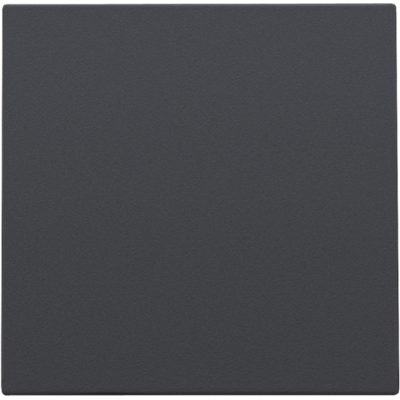 Description
Central blind plate. Finishing colour: anthracite.
Specification description
Blind plate, anthracite. This flat blank flush surround plate is used for standby wiring and can be clicked directly into a 45 x 45 mm flush-mounting frame, a trunking system with a cover, height 45 x 45 mm, or in an empty Mini-Patch distribution board with a 45 x 45 mm opening. The flush surround plate must always be mounted with the 'TOP arrow' (indelibly imprinted on the rear of the plate) pointing upwards. To dismount simply pull the central plate off the mechanism.
Protection degree: The combination of a switch, a central plate and a flush surround plate has a protection degree of IP41.
Material central plate: The central plate is enamelled and made of rigid PC and ASA.
Colour: enamelled anthracite
Impact resistance: After mounting, an impact-resistance of IK06 is guaranteed.
The plastic parts of the central plate are self-extinguishing (comply with a filament test of 650°C) and are halogen-free.
Dimensions of finishing: 45 x 45 mm (HxW)
Marking: CE
The article above is part of this product: