M20 blind plug, grey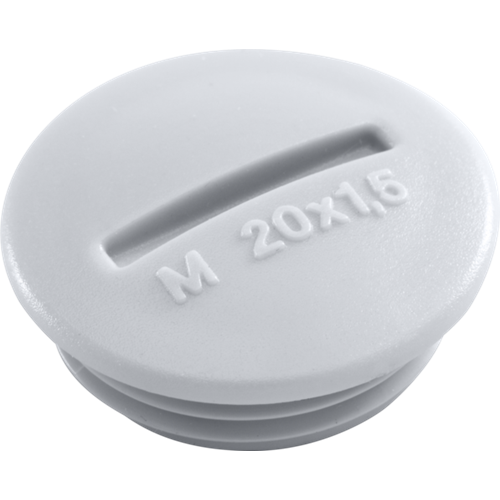 Description
This blind plug is screwed into unused inputs of splashproof mounting boxes in order to make a moisture- and dust-proof seal. It is made of polystyrene. Colour: light grey.
Specification description
M20 blind plug, grey
Robust blind plug M20 x 1.5 made of light grey polystyrene with pre-mounted O-ring (IP55). This plug is screwed into the unused M20 inputs of surface-mounting boxes. CE marking.
Protection degree: See protection degree of the mounted function
Impact resistance: The combination of a Hydro mechanism and a flush- or surface-mounting box has an impact resistance of IK07 with a minimum temperature of -25 °C and a maximum temperature of 55 °C
Marking: CE
The article above is part of this product: