! This version of Internet Explorer is not supported anymore !
We recommend to visit our website with another browser (Microsoft Edge, Chrome, Firefox, ...)
Central plate data 1x RJ with text field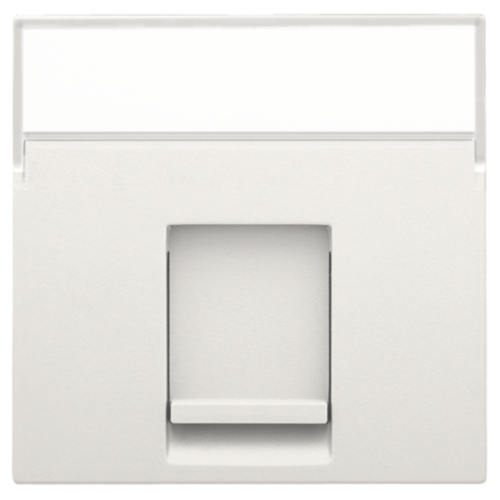 Description
Central plate with transparent text field in Niko Original White for 1 RJ outlet, flat model. Icons and texts can be added to the text field.
Specification description
Central plate data 1x RJ with text field
Protection degree: IP41 for the combination of a mechanism, central plate and faceplate
Impact resistance: The combination of a mechanism, a central plate and a faceplate has an impact-resistance of IK06
Marking: CE
The article above is part of this product: