Single flush surround plate Niko Pure champagne steel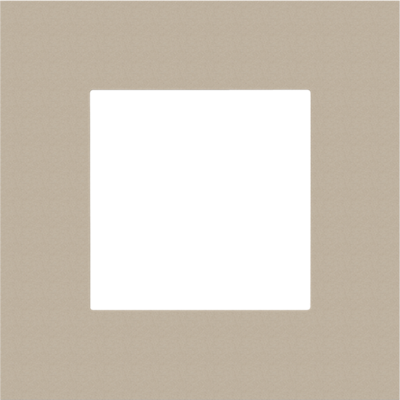 Description
Single flush surround plate from the range Niko Pure. Finishing colour flush surround plate: Niko Pure champagne steel.
Specification description
Single flush surround plate Niko Pure champagne steel. Simple flush surround plate for one switch. The complete flush surround plate is self-extinguishing (complies with a filament test of 650°C) and halogen-free. It consists of an upper frame and lower frame that are mechanically interconnected. The upperframe is made of steel. The upperframe is enamelled champagne. The lower frame is made of dark grey pc + ASA. The upper frame is 2 mm thick and the underframe 6 mm.
Surface-mounting height: max. 8.5 mm
Dimensions (HxWxD): 83 x 83 x 8,9 mm
Certification marks: CEBEC, ÖVE, KEMA, VDE, NF, SEMKO
Marking: CE
The article above is part of this product: