LED lighting unit with automatic connection for switches with plug-in terminals, white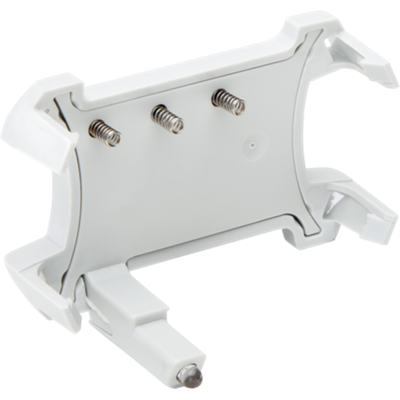 Description
This lighting unit is equipped with an automatic connection 230 Vac and a white LED. It is used to illuminate switches with plug-in terminals and push buttons. It can also be used in trunking systems.
Specification description
Seen from the front of the base, the LED lighting unit is clicked into the back of the base, with the LED in the bottom-left corner. The lighting unit is clicked onto the back of the base and in doing so is immediately connected. The following circuits are illuminated with it: single-pole, push button normally open, push button normally closed or normally open and intermediate. If the lighting unit is clicked into a two-pole switch, this results in a control function.
The article above is part of this product: