Touchscreen 2 and 3 upgrade software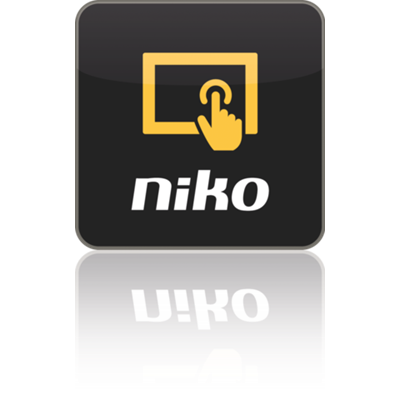 Description
While downloading the Niko Home Control II programming software, you should already have received the files you need to upgrade your touchscreen for use in a Niko Home Control II installation. You can, however, also download them separately below.
In order to use a 2nd (550-20101) or 3rd (550-20102) generation touchscreen in a Niko Home Control II installation, it needs to be upgraded separately. You can recognise this touchscreen by the USB port at its base.
Download the two touchscreen upgrade zip files, copy them to a USB stick (FAT32), and insert this into the base of the touchscreen. The touchscreen will start the upgrade process.
Please note: always upgrade your installation with the programming software before upgrading the touchscreen. Your touchscreen will no longer work in a Niko Home Control I installation following the upgrade.
By downloading this software, you accept Niko's licence terms and the copyright provisions of third parties. Your personal data shall be processed in accordance with our privacy policy.
The article above is part of this product: