Finishing set for wall motion detector 180°, 9 m, Niko Home Control, bronze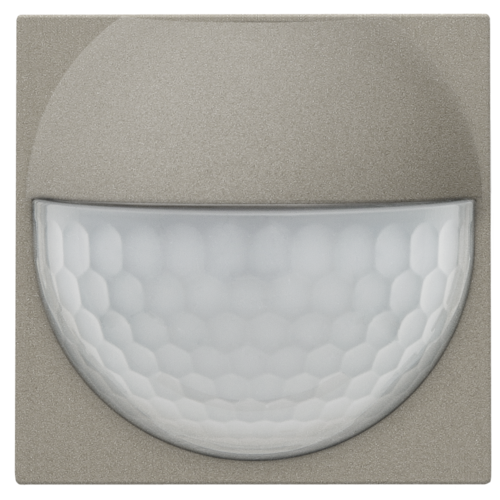 Description
Finishing set for indoor motion detector for Niko Home Control. You can switch the light on and off using the button. The LED lights up when you activate the motion detector manually. Finishing colour: bronze.
Specification description
Finishing set for wall motion detector 180°, 9 m, Niko Home Control, bronze.
Material central plate: The central plate is enamelled and made of rigid PC and ASA.
Fire safety

The plastic parts of the central plate are self-extinguishing (comply with a filament test of 650°C)
The plastic parts of the central plate are halogen-free.

Input voltage: 26 Vdc (SELV, safety extra-low voltage)
Dismantling: To dismount simply pull the central plate off the base.
Impact resistance: After mounting, an impact-resistance of IK06 is guaranteed.
Dimensions (HxWxD): 44.7 x 44.5 x 37 mm
Marking: CE
The article above is part of this product: