Display module for modular external unit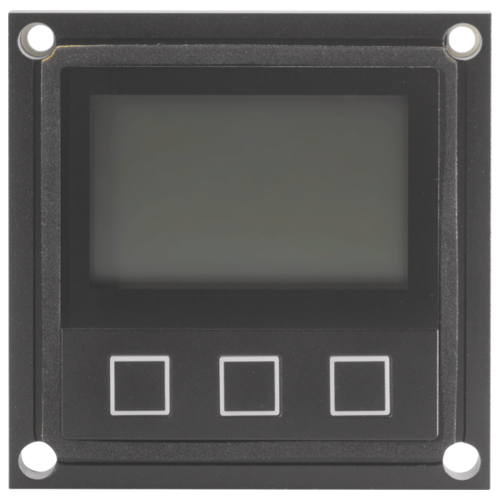 Description
The display module provides an alphabetic overview of the resident list. With the 3 function keys, you can quickly and easily navigate through the list. The start screen of the display can be configured individually (e.g. name of the residence). The module is made of black anodised aluminium with a display of high-quality plastic.
The display module is usually used in combination with the audio module (10-360) and/or with the code lock module (10-363).
Specification description
Display module for modular external unit
#NAME?
The article above is part of this product: