Presence detector dual tech 360°, 230 V, 19 m, secondary, for flush-mounting box, white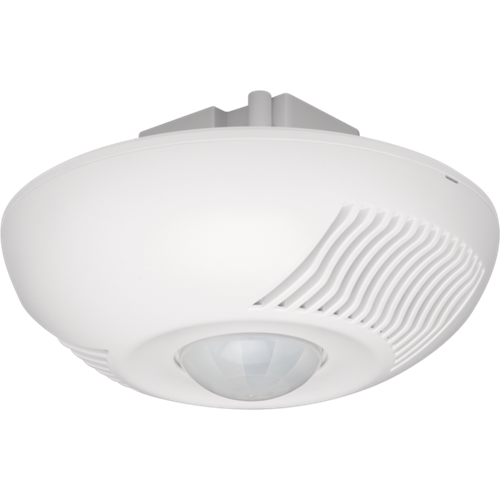 Description
This (secondary) intelligent presence detector is suitable for ceiling mounting in offices. It quickly detects the smallest movements thanks to its passive infrared (PIR) and ultrasonic (US) beams. The device automatically adjusts its sensitivity to the movements registered. The detection range is 360°. The detection range can be adjusted using the cover mask. The device has an IP20 protection degree.
Finishing colour: white.
Compatible master detectors: 350-20065
Specification description
Presence detector dual tech 360°, 230 V, 19 m, secondary, for flush-mounting box, white.
Input voltage: 230 Vac ± 10 %, 50 Hz
Detector output: 230 V (ON/OFF)
Detection angle: 360 °
Detection range (PIR): 9,5 m from a height of 3 m
Detection range (US): 12 x 19 m
Ambient temperature: 0 – +45 °C
Mounting method: flush-mounting box
Mounting height: 2 – 3 m
Dimensions (HxWxD): 120 x 120 x 60 mm
Protection degree: IP20
Protection class: Class I device
Marking: CE
The article above is part of this product: