How come people can choose the colour of their walls and exactly where the sofa will go, all by themselves, and yet don't have the same freedom with their electricity? Shouldn't people be able to make the same choices when it comes to their lighting, blinds and dozens of different scenes in their home? That's the message that the Belgian firm Niko will be spreading at Batibouw this year. After all, Niko Home Control puts people in total charge of their home. For the first time, Niko is presenting an app that allows the end user to take the reins: the Niko Home app.
Read more about Niko Home Control >
Given that you don't have to have the latest wiring systems to enjoy the benefits of Niko Home Control, you can now implement it using the wiring already installed in your home. This means you can easily get started with the associated Niko Home app after just a small intervention. A single smart switch per function is sufficient for lighting, a smart household appliance or blinds. This means no extra channelling work and no complicated software package is required. All you need is the Niko Home app, and someone who knows what they want.
After installing Niko Home Control, you can use the new Niko Home App on your smartphone to easily create a range of routines and scenes that'll do exactly what you want them to do. Would you like a switch that turns off all the lighting once everyone has left home? No problem — you can even choose which switch is the most suited to this function. Or what about adding an extra switch somewhere? That's easy, as Niko's wireless switches can also be controlled by the app.
And what about installing a movement sensor that triggers a (dimmed) light on the staircase? It's a cinch … as you can easily designate the light intensity you want from your different sensors. Or what about simulating your presence while you're away? With Niko, you can be creative in the way you make uninvited guests suspect there might be somebody home after all.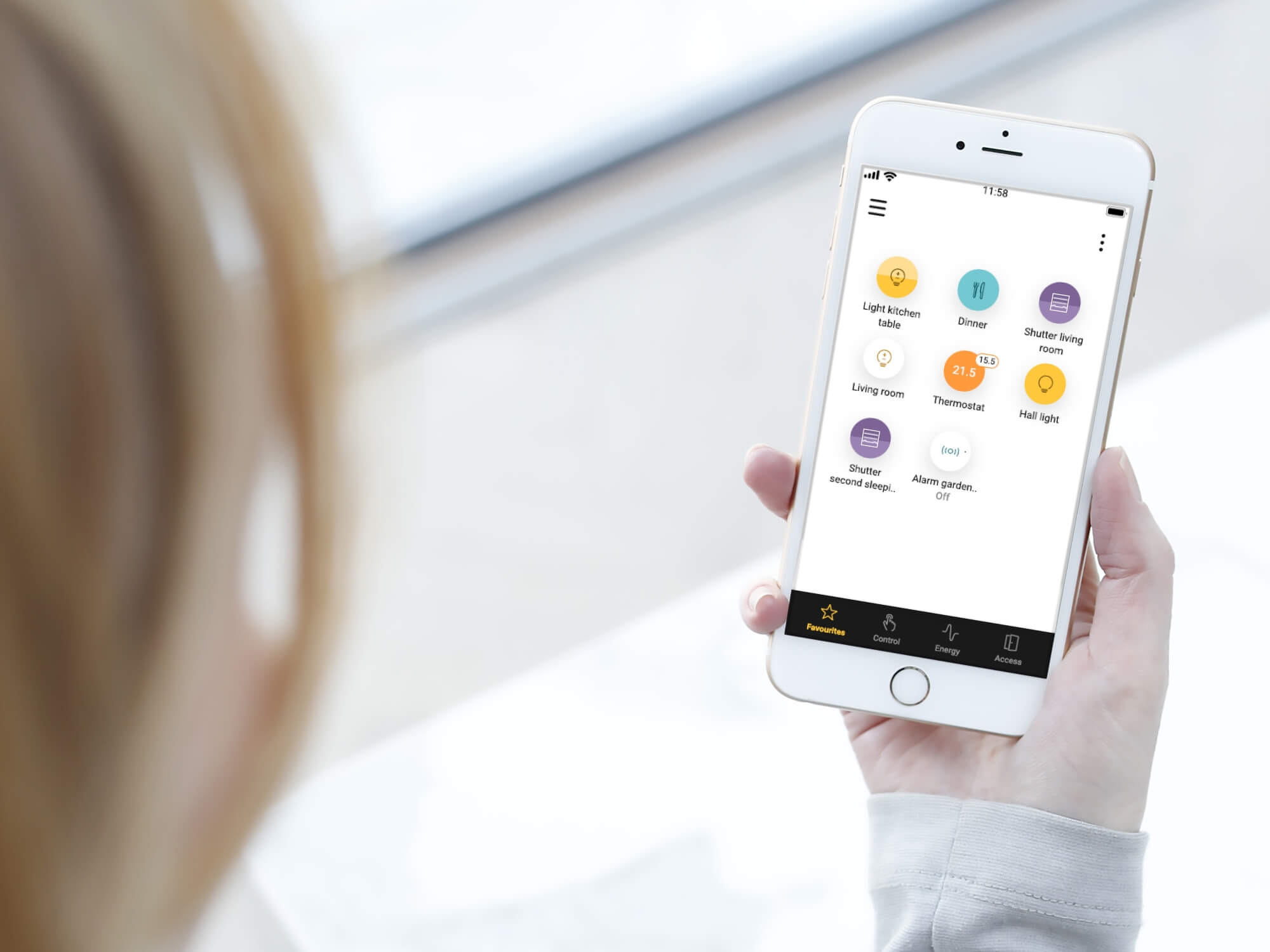 Niko Home is the most recent app from the Belgian specialist in switches and home automation. It not only allows users to control Niko Home Control, but it also makes it easy for them to set it up by themselves.
The first version of the app is currently available in the App Store and the Google Play Store, with extra functions due to be added in the coming months.
Come and discover the app for yourself - and the possibilities - at Batibouw, hall 9, stand 308.