Installing a digital video intercom system in your home with ease
A conventional doorbell can now be replaced by the new stand-alone solution from Niko. Without any major alterations, you can install the system in your house with an external and internal unit. With the corresponding controller, the system can easily be connected to the internet, meaning the video images can also be accessed remotely from a smartphone.
Simplicity is a virtue
Niko has long been a pioneer in the field of design and connected solutions. Thanks to the new system, users can now easily see who is at the door, on a central touchscreen in their home, or on their smartphone or tablet. Simplicity and comfort are key: no programming is required, the system configures itself. Furthermore, online connection is also possible without additional programming. "You can get going immediately," explains Danny Lousberg, Director of Product Management Home Control at Niko. "Plus, you get a razor-sharp digital image, without analogue interference or conversion. You will be wondering how you ever lived without it!"
"Not at home when the postman comes with a parcel? No problem, you will receive an alert to your smartphone and can communicate with the person remotely. For example, you can ask him to leave the package with the neighbours. Or perhaps someone was at the door and you missed them? No worries, with the digital video intercom system from Niko, you can see who rang the doorbell after the fact. It's the pinnacle of smart technology," concludes Danny Lousberg.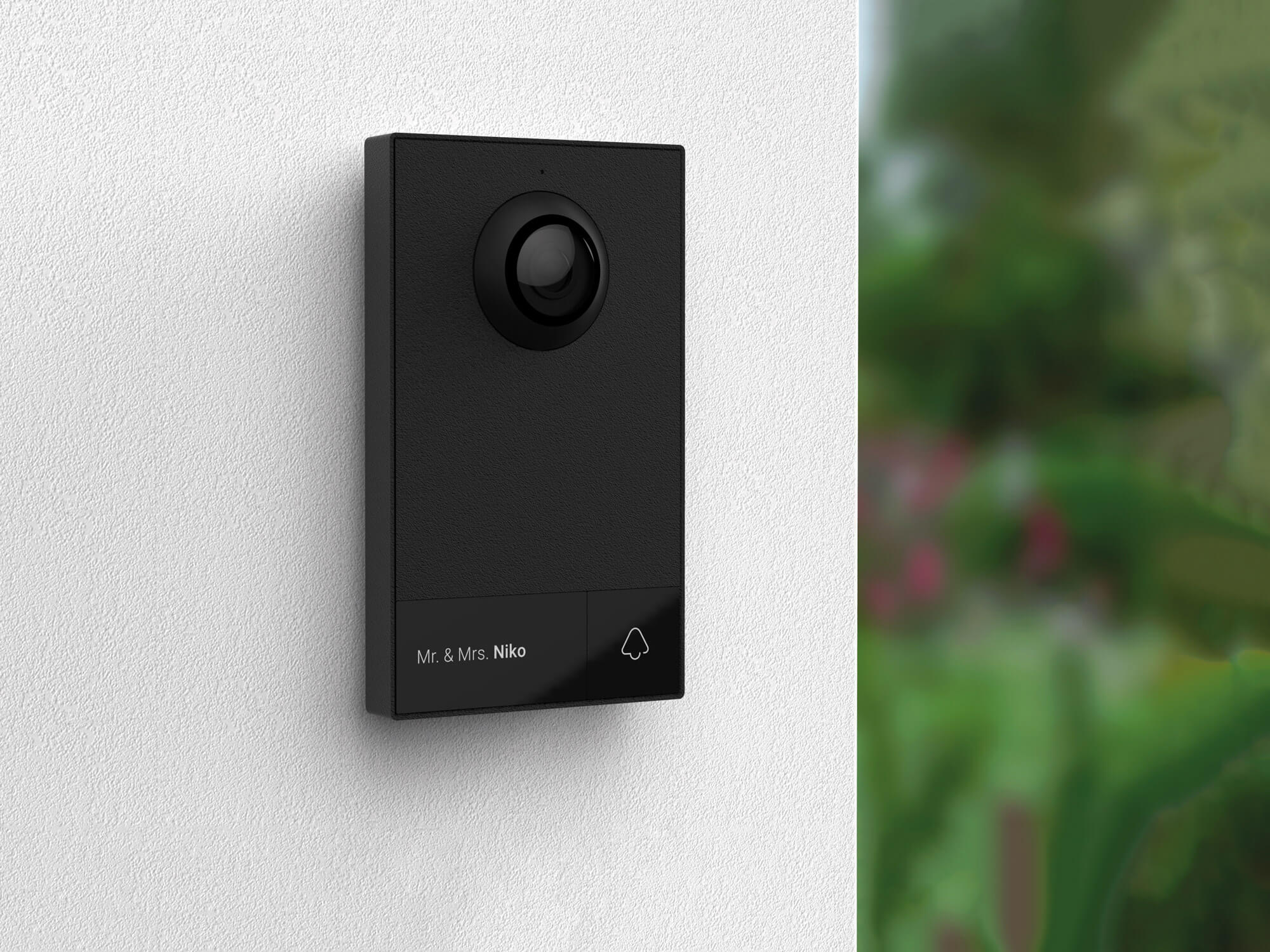 Sleek look
As usual, Niko has also given a lot of thought to the design. The sleek, modern look of the new video intercom system fits every type of home, seamlessly integrating into any façade. Not surprisingly, the design has received an iF Design Award.