Niko can now call itself a 'Factory of the Future'. The Belgian market leader in switching material, socket outlets and home automation received this award, which was presented by Agoria, for its future-oriented efforts. Investments made to digitise its factory, technologically advanced machines and new technologies are all intended to prepare the family business from Sint-Niklaas for the future. Together with an innovative work organisation and a crucial focus on sustainability, this will strengthen the company's competitive position internationally.
Keeping industrial activity in Belgium is the challenge of the manufacturing industry. The manufacturing industry is an important engine for our economy, accounting for about 17% of added value in Belgium. In today's rapidly changing world, innovation and digitisation are essential in maintaining and strengthening the competitive position of Belgian manufacturing companies internationally.
'Factory of the future'
Niko, a third generation family business, is also responding to the digital wave. These efforts have now been recognised by Agoria, who have awarded Niko the 'Factory of the Future' award. Agoria guides companies that have chosen to enhance their competitiveness, and evolve to become a factory of the future, through a transformational process.
Geert Jacobs from Agoria: "Factories of the future are companies that, thanks to smart investments in their machines, digitisation, processes and employees, are among the world's best in terms of product development and production. Niko has successfully completed all the transformational processes and now meets the criteria to officially call itself a 'Factory of the Future'.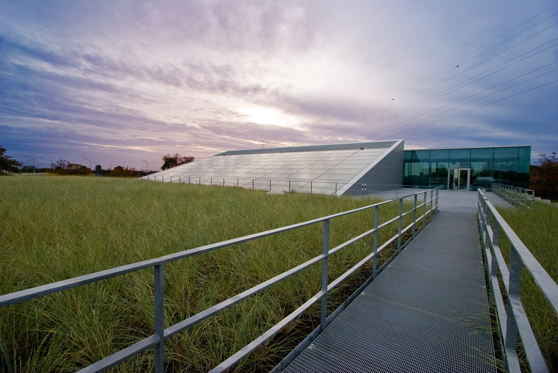 Innovation, digitisation and automation
Niko develops and manufactures electr(on)ic solutions to enhance buildings to better suit the needs of the people who live and work in them. The products have been manufactured at their Sint-Niklaas site in Belgium for over 100 years. Goedele Heylen, Director of Operations: "The digital evolution and connectivity are prompting substantial and rapid changes, among other things in market demand, production methods, the technologies used, etc. In order to remain competitive and be able to keep our manufacturing locally in Sint-Niklaas, we need to continuously improve in terms of efficiency, flexibility and quality control. Investment in innovation and the digitisation of our company is an important means in achieving this, and we have been supported and guided by Agoria in this area in recent years. Naturally we are proud to have been recognised by them for our efforts, in winning this award."
As part of the digitisation process, the machinery in the factory is gradually being completely modernised. €11M was recently invested in two new high-tech machines that set new standards in the field of digital control and the resulting efficiency and flexibility. Niko also intends to further optimise its production processes by designing flexible automation. Using cobots (collaborative robots) equipped with intelligent vision systems and machine learning, a large variety of products can be produced efficiently in smaller volumes.
Innovative work organisation
Staff also need to join the new era, and expectations regarding jobs, and their content, will change. Niko works according to the principles of an innovative work organisation that focuses on creating attractive, meaningful jobs and maximum independence. Given that recruiting technical profiles is a challenge, training and upskilling the people already working there is an essential priority.
Mario Ferket, Head of Automatic Assembly Department: "We are switching to a digital factory run by people. For the new digital machines, for example, the operators have received special training, meaning that they can now work much more independently and even take care of the first-line maintenance of the machines themselves, among other things. That way, they have more responsibility and impact in the company. By adapting their job content, they can continue to grow and we ensure that we can keep our people in-house. As such, digitisation does not result in job losses, but it makes jobs more meaningful."
Sustainability policy
At Niko, the focus on environmental awareness is being extended to all facets of the business processes, and Agoria has consequently identified this as an example for other companies.
4300m² of solar panels, 1000m² of green roofing, a smart energy management system, and rainwater and heat recovery ensure rational water and energy consumption. In addition, throughout the entire production process, the possibilities to manufacture in an increasingly environmentally friendly way are explored. For example, harmful chemicals used during manufacturing are gradually being replaced by ecological alternatives. Investments have been made in an innovative biofilter, which works using tree bark and bacteria, to purify the emissions that are released during the painting and varnishing of products. As regards packaging, a new design was incorporated which further reduced the amount of printing ink.