The digital meter: what are the consequences for solar panel owners?
With digital meters scheduled to be all over Flanders by 2022, and the introduction of a prosumer tariff in Wallonia , now is the time to install Niko Home Control. It will help you align your energy consumption to your solar panel's production, program the energy use of your home appliances and send you alerts when something is out of the ordinary.
The roll out of smart meters in Flanders precedes a number of changes for solar panel owners; as a consequence, consuming your own self-produced energy will more than ever be highly beneficial.
Measure your energy production
Niko Home Control can easily measure your production and self-consumption. You'll be able to see what your total solar panel production has been, how much energy you have used yourself, and how much has been injected back into the grid. The user-friendly Niko Home app and the touchscreen make it easy to make interpretations of the detailed data.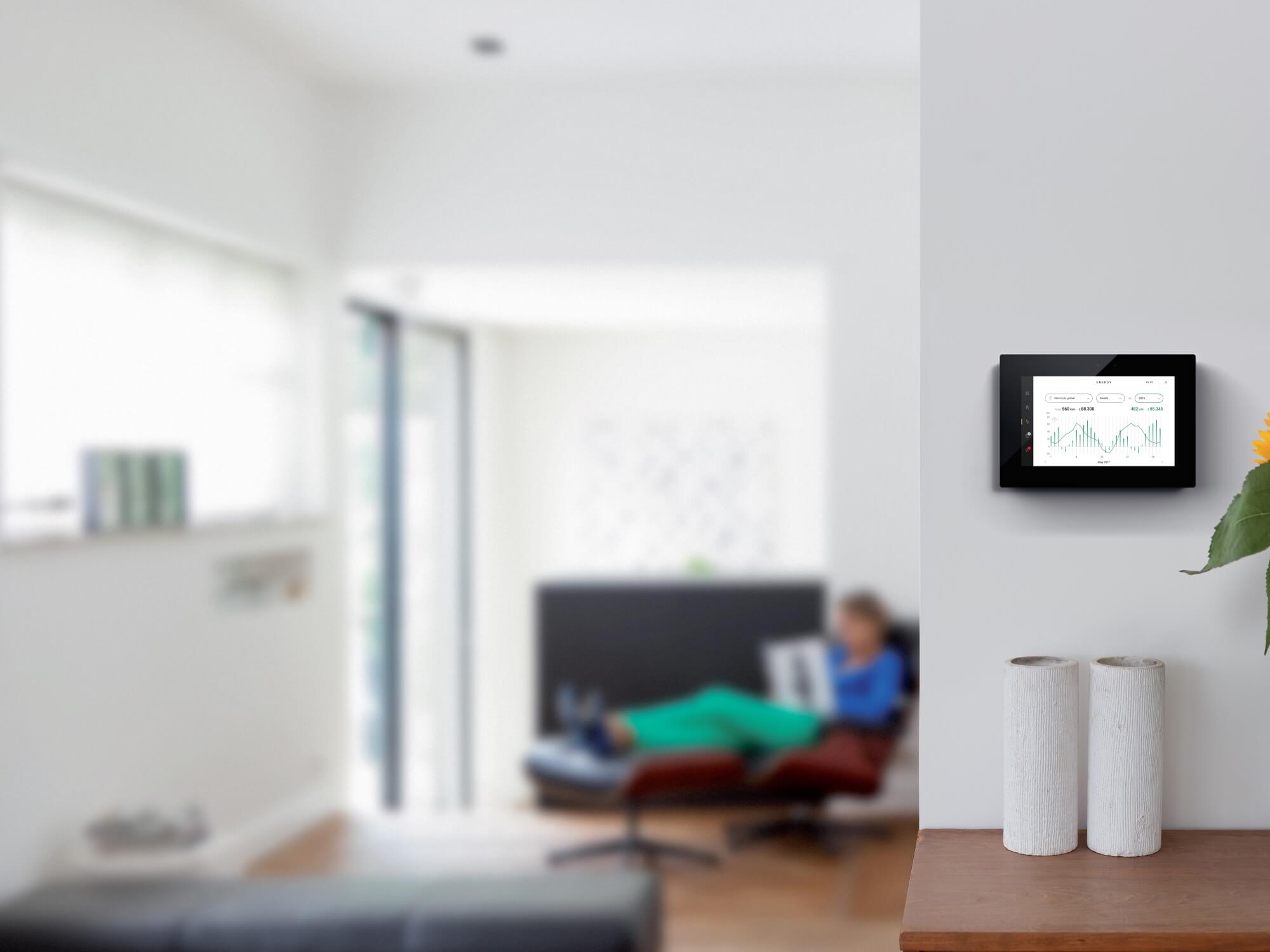 Make optimum use of your solar energy
With a number of home appliances consuming a lot of energy, think boiler, the washing machine and dryer, it's more advantageous than ever to use the free energy you produce when it's available. Niko Home Control can help you manage your equipment in function of your home-generated production, thereby reducing the network fee you'll have to pay for the energy you produce and pass on.
Niko Home Control starter kit energy
If you want to start measuring and optimising your energy, Niko has an easy and efficient solution for you. The Niko Home Control starter kit energy — composed of a wireless smart hub and 3 smart plugs — can quickly and easily be installed at home without any expert help. You can immediately be well informed about your energy consumption and optimize your energy efficiency.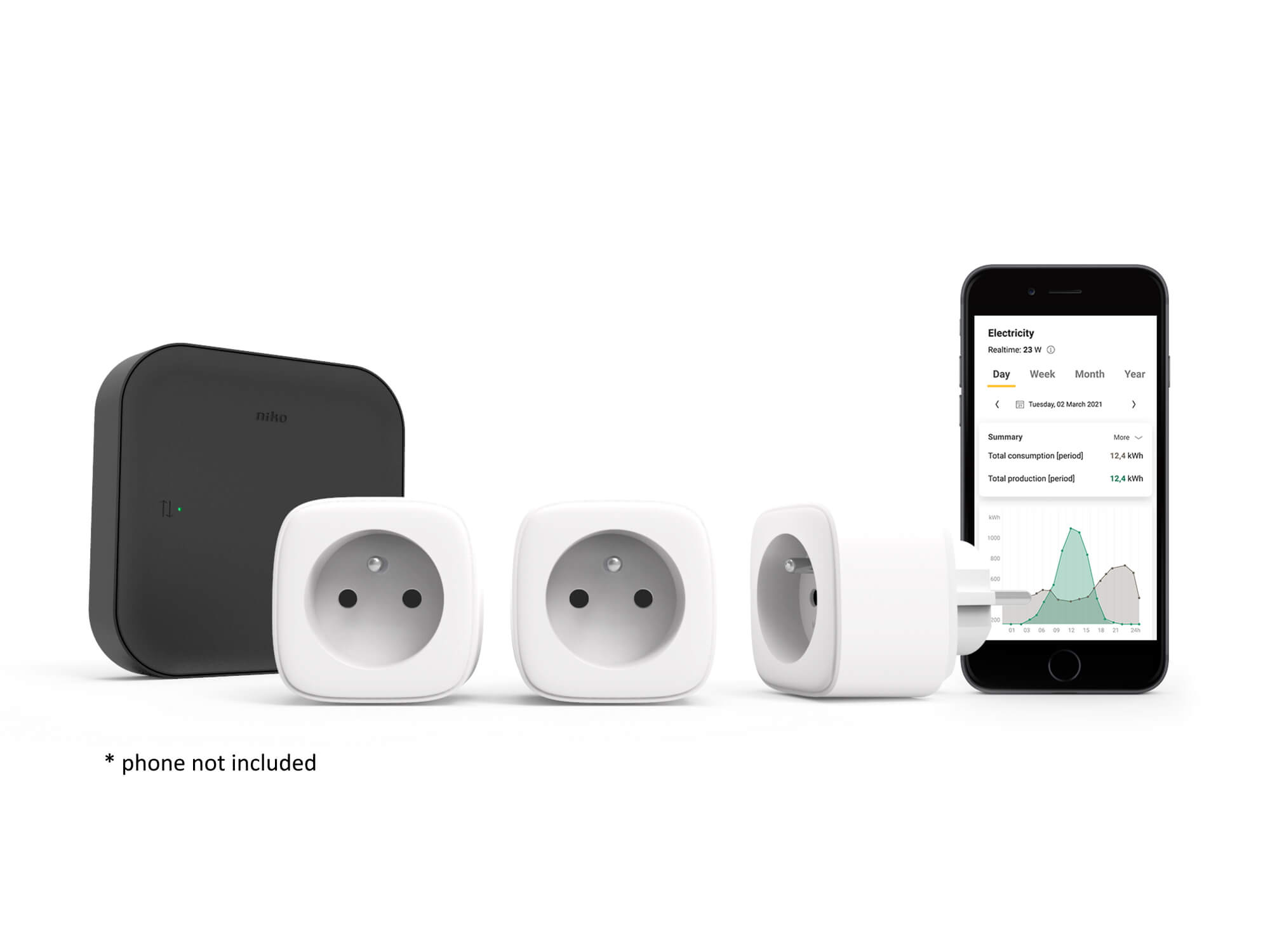 Some inspirational examples
Arrange for your smart boiler to heat up when your solar panels are producing energy. And if you don't have sunshine, you can simply use your regular electricity provider to heat your boiler as usual. After all, you're always going to want hot water!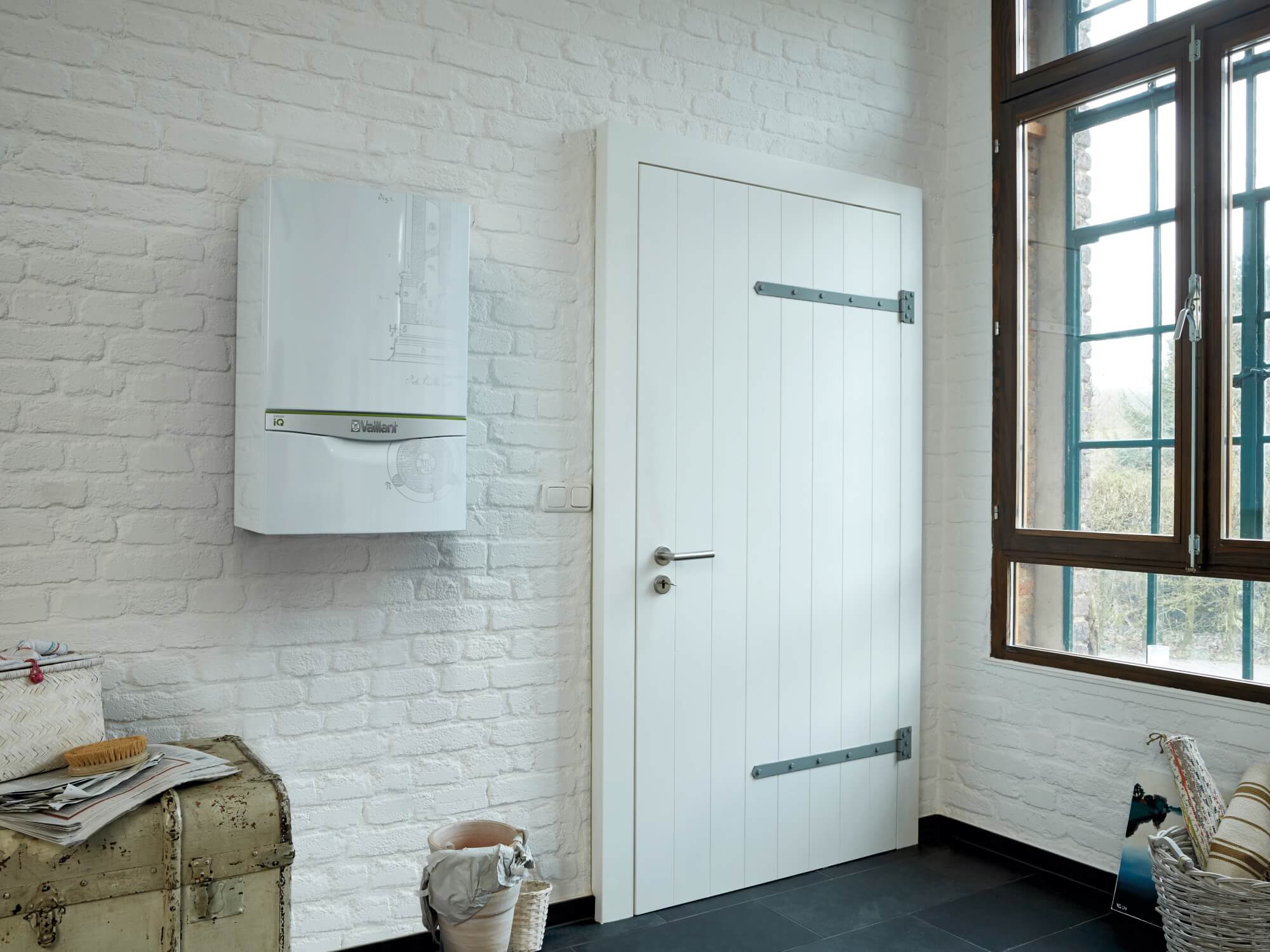 Organise for your smart washing machine, dishwasher and dryer to run their program cycles when your solar panels are producing energy. Niko Home Control can ensure your dishwasher starts when the washing machine has finished, and so on. And if there's not enough solar energy on any particular day? No worries. You can either postpone the cycle to the day after, or use your provider's electricity. It's up to you to decide!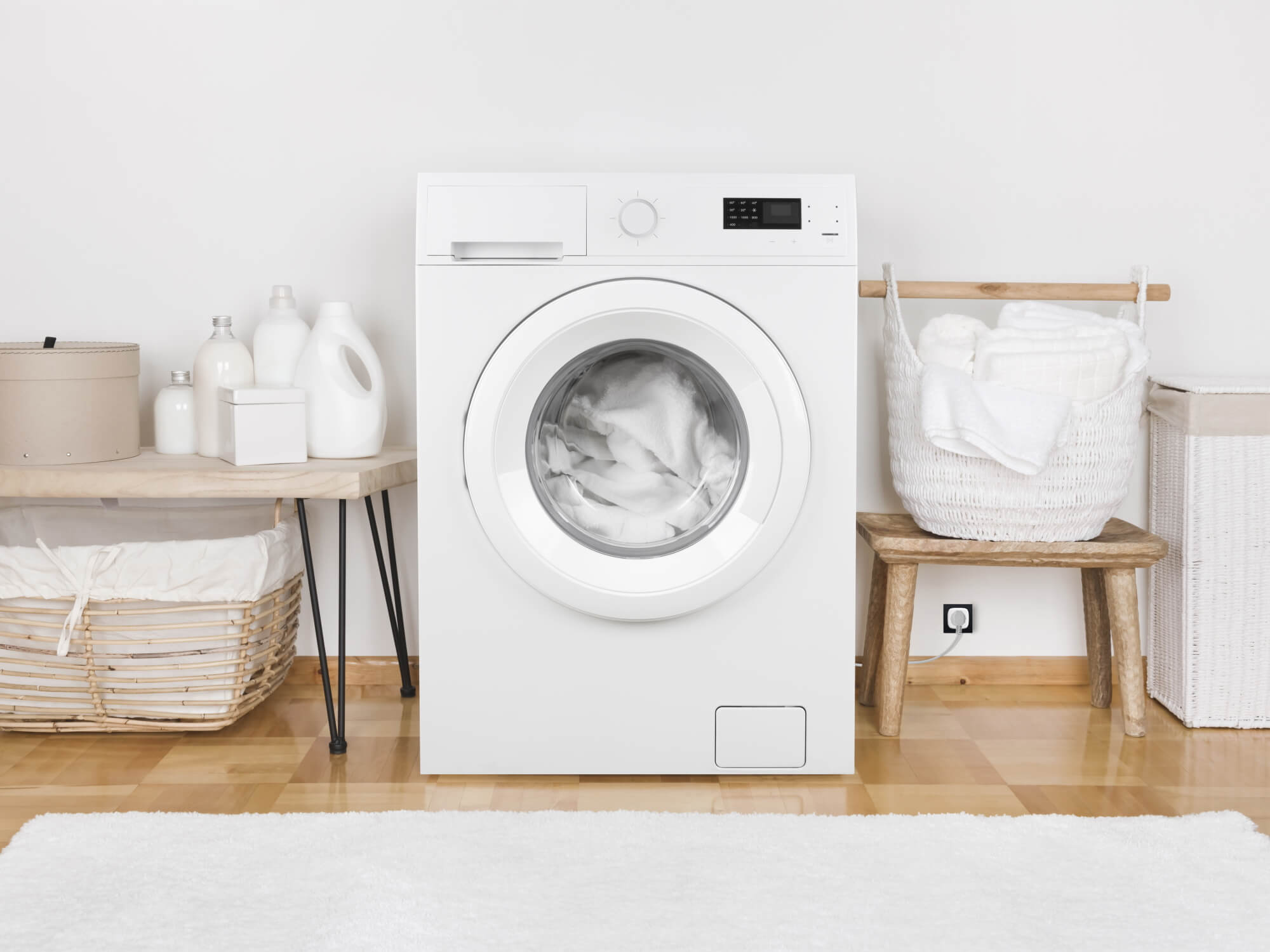 It's useful to receive an alert when your solar panelsseem to be underperforming. Or when certain appliances are consuming more energy than they should. You'll find all the information you need in the app on your phone.
Charge your equipment when energy is freely available. If you've chosen to leave your electrical bicycle or electrical car at home, you can decide to charge them — yes, from a distance — when the solar panels are producing energy. The same goes for your grass mowing robot, and wireless vacuum cleaner.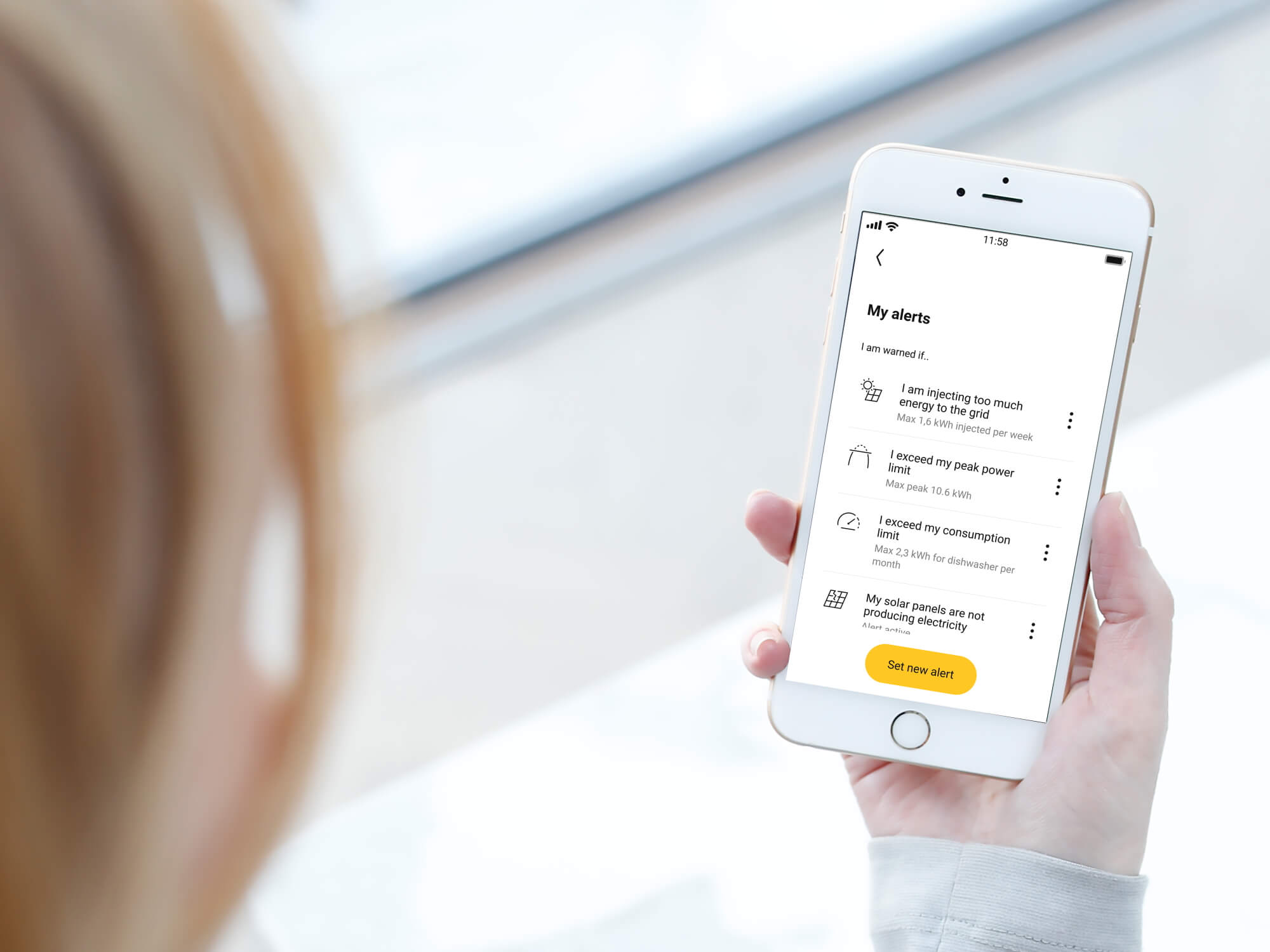 Keep your house cool on warm days. Arrange that your smart air conditioning system only operates between sunrise and sundown, when your solar panels are producing energy. And automatically close the curtains or shutters so the heat stays outside.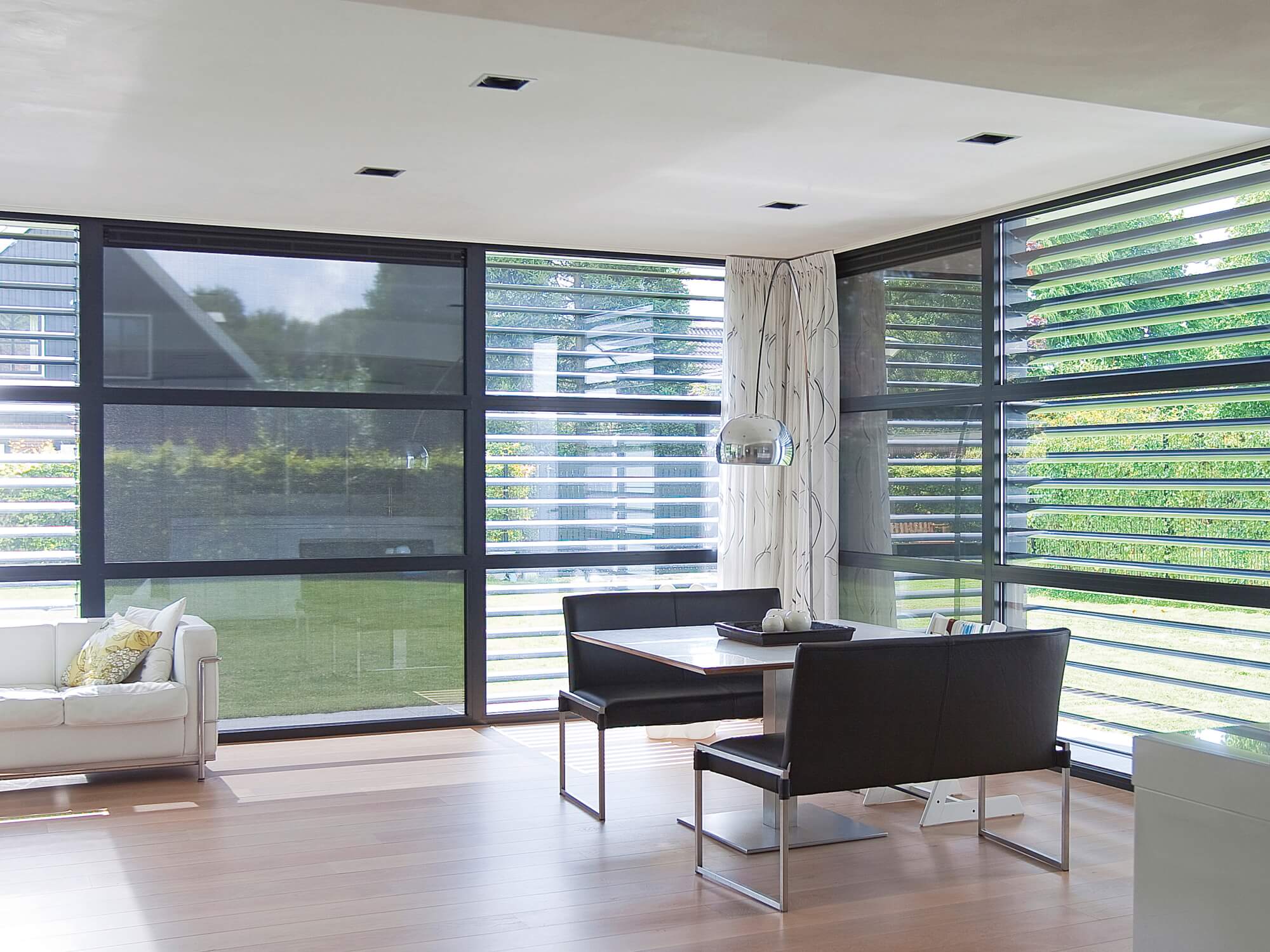 If the smart filter unit in your pond or pool has to run at least 4 hours a day — and it does — you can arrange that it operates when your solar panels are producing energy. Of course, when no sunshine is expected, you can still use your provider's electricity, because you want those fish to stay alive, don't you?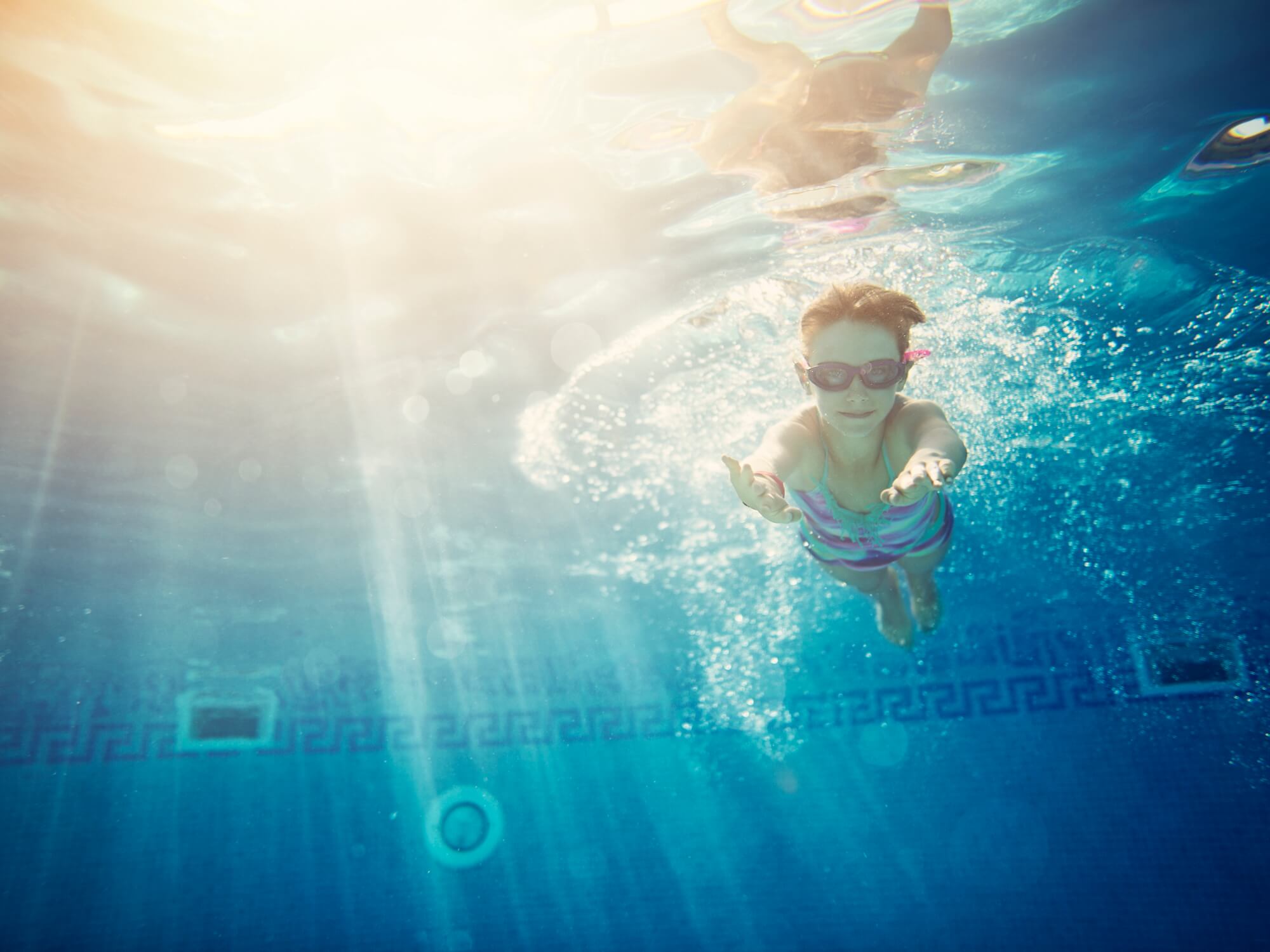 Optimise your consumption
Niko Home Control can monitor your energy consumption precisely, but that's just the beginning, as it can also help you save energy too in many different ways. For example, motion sensors can activate lights (and heating) where appropriate, and go off after no movement is detected. And with just one gesture, you can switch off all your electrics at home including lights, except for essential connections and appliances of course.
Blinds can be adjusted in function of direct sunshine and connected with your air conditioning cooling system so that you have just the right temperature: not too hot, not too cold, without using more energy than necessary.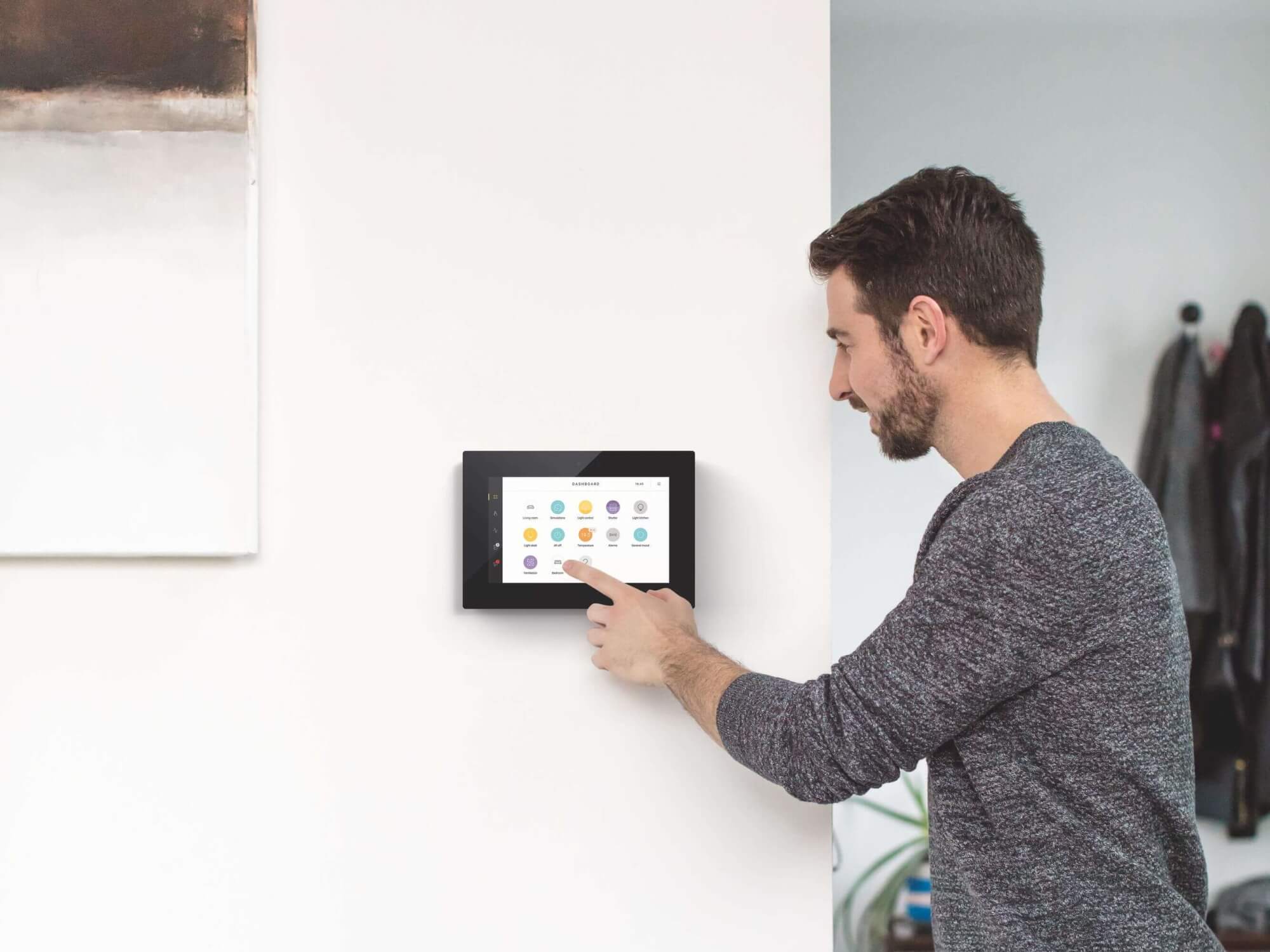 Produktinformationen
Diese Produkte werden in Kürze verfügbar sein. Für weitere Informationen, bitte kontaktieren Sie uns.
Kontakt
Kontaktieren Sie uns für weitere Informationen
Niko Home Control
Lesen Sie alles über unser Heimautomatisierungssystem